Books , Music, Speaking: I'm available though my 2017 / 2018 schedule is filling in quickly.
Scroll down to hear some of my music. I can't WAIT for Mid South next year!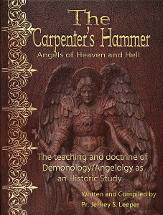 The Carpenter's Hammer is the true story of the horror and triumph in lives torn down by demonic activity.
It also is an informative historical and spiritual tale.

Follow my Work chronicling my own struggles with demonic activity, my rescue from it by my dearest friend, Bill Bean, and my eventual work helping others as Bill helped me.
It's heart wrenching, frightening and hopeful.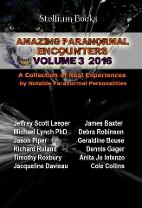 Amazing Paranormal Encounters, released by Stellum Books in August, contains 12 stories of the supernatural. I'm honored to have the first in this book, and the story I've added is a true one from many moons ago. Thanks to Annette and the Stellum Family for asking me to write for this one and watch for 5 more of my book releases (so far) from them.
BY THE WAY THIS BOOK AND VOLUME 4 HAVE GONE TO NUMBER ONE ON AMAZON BEST SELLER'S LIST! Thank you so much for making this happen, my friends.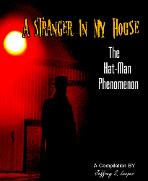 This book is a compilation of submitted stories, my own experiences and my theories and conclusions about a phenomenon many people have experienced and few talk about.
If you have a story you want included please email me or message me here on my contact page.
Its actually amazing how many have seen him and how sometimes they're surprised to know others have seen him as well. You're not alone. This is worldwide and goes back eons.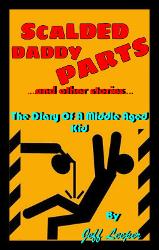 Scalded Daddy Parts is a compilation of humorous stories based on my life. It documents the life of a middle aged toddler doing the best he can.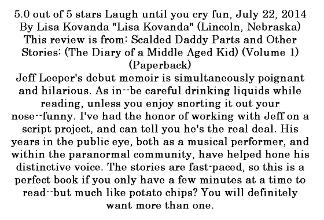 When I Fall in Love
A nice old song I first heard by the Lettermen.
This is my rendition with me doing all four voices to just a piano.
Kentucky Rain by JeffLeeperNov.mp3
Kentucky Rain.
This song is available on my tribute album of top hits from the past.

I Can't Help Falling In LoveChicagoShow.mp3
I Can't Help Falling In Love With You
A beautiful old Elvis Presley song recorded at a show I did in Chicago.
That Lucky Old Sun recut by JeffLeeper.mp3
That Lucky Old Sun.
An old song I love, that I first heard done by Willie Nelson.
I'm Your Man by Jeff Leeper.mp3
I'm Your Man.
An Old Leonard Cohan Song with a naughty twist and a Big Band Upgrade
Look What You've Done To Me by JeffLeeper(1).mp3
Look What You've Done To Me.
An old favorite of mine by Boz Skaggs.
Moonlight In Vermont by JeffLeeper Oct22.mp3
Moonlight in Vermont.
Beautiful old song I first heard done by the incomparable Andy Williams.
Spinout
This is a silly fun song from an old Elvis movie of the same name.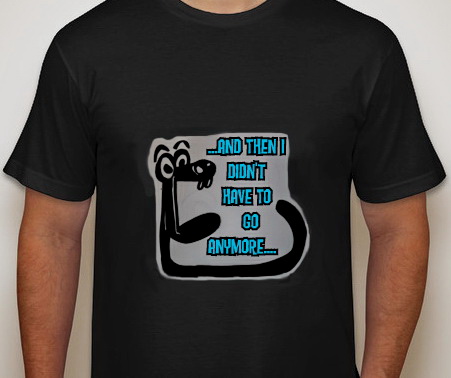 Phrase taken from my "Don't Fear The Leeper" lecture.
The "And Then I Didn't Have To Go AnyMore"... Tee

No fear of ghosts or things that go bump in the night....
.......HATE snakes!

On Sale at Upcoming Events.